IMPLANTS RETAINED OVERDENTURES
Implants Retained Overdentures
Dentures over implants are attached to two or more dental implants that are placed in the upper or lower jaw by the oral surgeon or qualified dentist. Once the gums are healed and implants are secure in the bone, the implant retained overdenture is manufactured.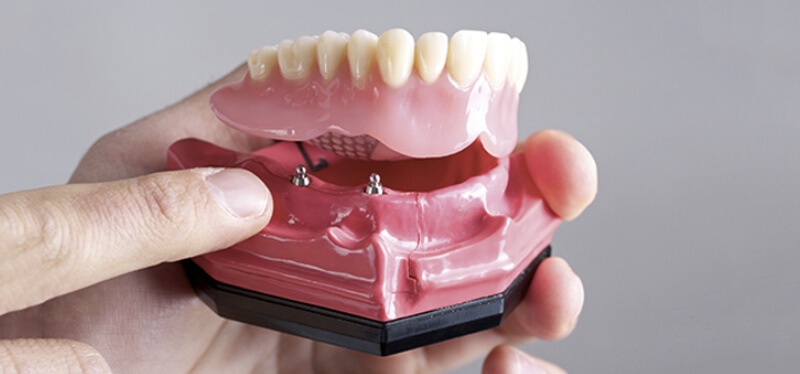 This method is used to overcome commonly reported problems like looseness of the denture in the mouth, thereby giving superior stability and comfort for your replacement teeth.
The advantage of this method is that you can chew with confidence and be sure that the denture will not fall out or loose the suction in the denture. It also eliminates the need for denture adhesive. These dentures can also be easily removed for cleaning.
Book a Free Initial Consultation
I am so happy with my dentures! Ania made a mold from my own teeth so it looks as though I have had my teeth straightened and whitened. So natural looking!
Anna has been providing dentures for my patients for years now and has always done an excellent job. Her service is very professional and reliable. Highly recommended!
I would like to use the word "professional", but they exceed far more than that! Waverley Denture Clinic not only assist with denture-related concerns but really understand their clients well.