Full dentures are made for people who have lost all their natural teeth. Full dentures are made from acrylic materials for the gum component and the teeth are usually made acrylic or occasionally porcelain.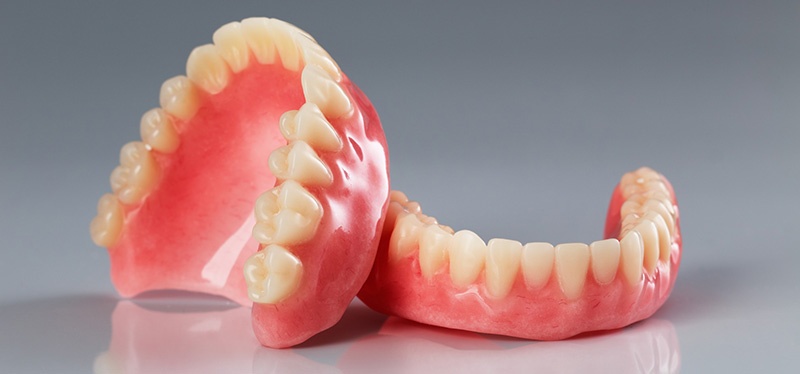 Full dentures cover your entire gums and are held in place by suction and control, however sometimes the lower denture can take a little longer to learn to control. Dentures come in all shapes and sizes and the choice is yours as to what you prefer. Because the size, shape and colour of teeth vary from person to person and we provide you advice from experience and help you choose the right denture teeth to suit you. There are several different types of artificial teeth with premium products offering lifelike features that means they are indistinguishable from real teeth. We use premium products to ensure that you can once again remain natural look, eat comfortably and speak clearly, all which helps increase your confidence and enjoyment of life.
Book a Free Initial Consultation
I am so happy with my dentures! Ania made a mold from my own teeth so it looks as though I have had my teeth straightened and whitened. So natural looking!
Anna has been providing dentures for my patients for years now and has always done an excellent job. Her service is very professional and reliable. Highly recommended!
I would like to use the word "professional", but they exceed far more than that! Waverley Denture Clinic not only assist with denture-related concerns but really understand their clients well.