Dental Clinic in Rowville Offering Affordable Dentures
Tooth loss gradually diminishes the confidence to smile without worries. Moreover, missing teeth also lets patients struggle to do usual activities like speaking or eating. In such a case, Dentures are the better solution. As a leading Denture Clinic in Rowville, we provide the best denture services to our patients. 
Dentures are the perfect alternative to missing teeth. People lose one or more teeth due to various causes, including tooth decay, genetic defects, and more. Teeth loss can have diverse effects which deter the quality of life.
Dentures can be cost-effective to deal with these issues, from aesthetic advantage to reliable speech aid. Apart from these, the position and shape of the teeth at the side of the gap are corrected. Therefore, many people opt for this option because they look like natural teeth. Moreover, there are innumerable benefits in wearing the dentures obtained from the Best Denture Clinic Rowville.  
How to Care for a Denture?
When you wear dentures, it is essential to maintain a proper oral health care routine. At Waverley Denture Clinic, we emphasize the importance of denture care to all our patients. It is all about taking care of your denture with the routine that assures better oral health. Visit our denture clinic if you need professional denture cleaning or repairs.
Whether you put the dentures in or take them out, it is essential to handle them carefully. It is all about choosing the best dentures and carrying out personal maintenance regularly.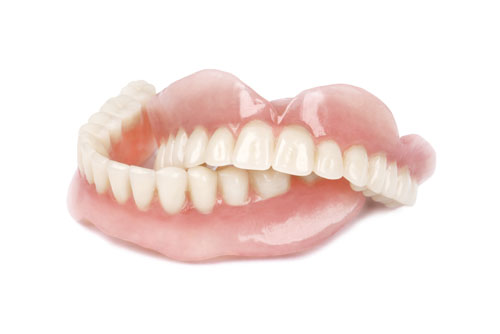 Affordable Denture Solutions
At Waverley Denture Clinic, we offer various denture solutions including,
Whether you want comfortable dentures or trying to take care of your old dentures, our team can help you. We endeavour to provide personalised denture services for all our patients.
First off, we ensure that individuals receive comfortable dentures they can wear without any hindrance. Denture cleaning requires advanced equipment, and you can visit our Denture Clinic in Rowville to get professional assistance. Above all, our denturists have experience in removing denture repairs.
Once an individual starts using dentures, it becomes an important aspect. When a denture has problems, individuals are concerned about the time it takes to fix the denture damage.
When you visit Waverley Denture Clinic, there is no need to worry as our skilled technicians make every effort to eradicate the denture damage quickly. Whether it is full or partial dentures, our expert team will provide effective denture services swiftly.
Full and Partial Dentures
A partial denture consists of one or more artificial teeth, and it is considered the effective solution to deal with tooth loss. Therefore, partial dentures can be the ideal choice if you need an affordable solution for your missing teeth. 
If you have lost natural teeth completely, full dentures are the best choice. However, it is crucial to visit the denture clinic in Rowville, which helps the experts understand your jaw impression and determine the association.
Contact us for Professional Denture Care
From partial to full dentures and denture repairs, we provide the best services for all your denture needs. So, book your appointment now and talk with our experts to find effective denture solutions.
Book a Free Initial Consultation
I am so happy with my dentures! Ania made a mold from my own teeth so it looks as though I have had my teeth straightened and whitened. So natural looking!
Anna has been providing dentures for my patients for years now and has always done an excellent job. Her service is very professional and reliable. Highly recommended!
I would like to use the word "professional", but they exceed far more than that! Waverley Denture Clinic not only assist with denture-related concerns but really understand their clients well.